When to use antibacterials, if they're safe, and if you need them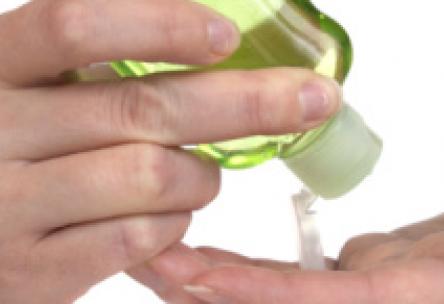 Antibacterial products can be found almost everywhere nowadays, from public restrooms to hospitals to the key chains hanging off purses and backpacks. But the prevalence of antibacterial products may not be all that necessary — or even safe for regular use. Why? Because bacteria aren't actually that bad. In fact, it is good for people. "Most people believe that all bacteria are bad, period, and that the goal is to eliminate or minimize all exposures. This is complete folly, because we live in a totally symbiotic relationship with huge numbers of bacteria that enable us to function," says Irva Hertz-Picciotto, PhD, MPH, chief of the Division of Environmental Health and professor of epidemiology at the University of California, Davis. In fact, our bodies house more bacteria than human cells, says Picciotto. Talk about a shock! 
 
So what do these bacteria do? Chances are, you've heard of the good-for-you bacteria found in foods like yogurts and fermented foods—probiotics. Probiotics help digestion, as well as your immune system. Other bacteria allow us to absorb nutrients that are needed for proper health, help to keep our organs healthy, and slough off dead skin, among other functions, says Picciotto. Your body needs good bacteria. 
 
What Do Antibacterial Products Do?
Antibacterial products, as advertised, kill up to 99 percent of bacteria that they contact. Which means some of the good bacteria is killed along with the bad. On the other hand, ordinary soap, while it may not kill as much bacteria, does a good job of removing the bad stuff while leaving the healthy bacteria intact. Thus far, the Centers for Disease Control and Prevention (CDC) has not linked antibacterial-containing products with any actual detriment to our health, but Picciotto points out that there haven't been thorough, long-term studies on the effects.
 
The Food and Drug Administration (FDA) is looking into triclosan, an ingredient that's found in up to 75 percent of antibacterial products. Researchers have noted the chemical compound may harm the hormone processes in animals. In addition, triclosan may not provide any additional health benefits over soap and water, and it may also cause drug resistance, researchers say. However, the FDA cautions consumers not to overreact because this research is in its primary stages, and is based on animal studies. "Triclosan is not known to be hazardous to humans," says the FDA's website, and the organization "does not have sufficient safety evidence to recommend changing consumer use of products that contain triclosan at this time." To find out if your products contain triclosan, read the label. If you're worried, toss 'em for other products. 
 
Should You Use Antibacterial Products?
When it comes to antibacterial hand sanitizer and antibacterial soaps, unless there are extenuating circumstances (e.g., someone sneezed on you and you can't get to the bathroom), skip it. "Ordinary soap is highly effective at reducing exposures to harmful or pathogenic microbes. It may be that people find hand sanitizers more convenient because they don't need to go to a sink, lather up, rinse, and then dry the hands. But aside from convenience, soap does just as much to reduce microbial exposures," Picciotto says. 
 
If you or a family member has a compromised immune system because of medical conditions or medications, use an antibacterial product for extra protection, she says. 
 
For tips on proper hand washing technique and reminders of when you should make sure your hands are clean, visit the CDC's site. 
 
The Bottom Line
Ordinary soap is just as effective as antibacterial products in almost all situations. After you have changed a diaper, gone to the bathroom, sneezed, or handled food, ordinary soap with a proper hand washing will keep you safe. And you should be washing your hands after each of those instances. Try to limit antibacterial use only to when you can't wash your hands with soap and water, because soap is just as effective at keeping you safe.  At this moment, triscolan is the ingredient generating worrisome hype, so avoid it if you want. For an antibacterial with triscolan or other chemicals, look for one containing ethyl alcohol as the active ingredient.
As Picciotto notes, properly washing your hands with soap takes longer—about 30 seconds. So if convenience is an issue, use antibacterials. In regard to the dangers of antibacterials, at this time, Picciotto notes that more research is needed before a definitive call is made.