Tips to Manage Work Stress
Turn things around so you're happier on the job, and at home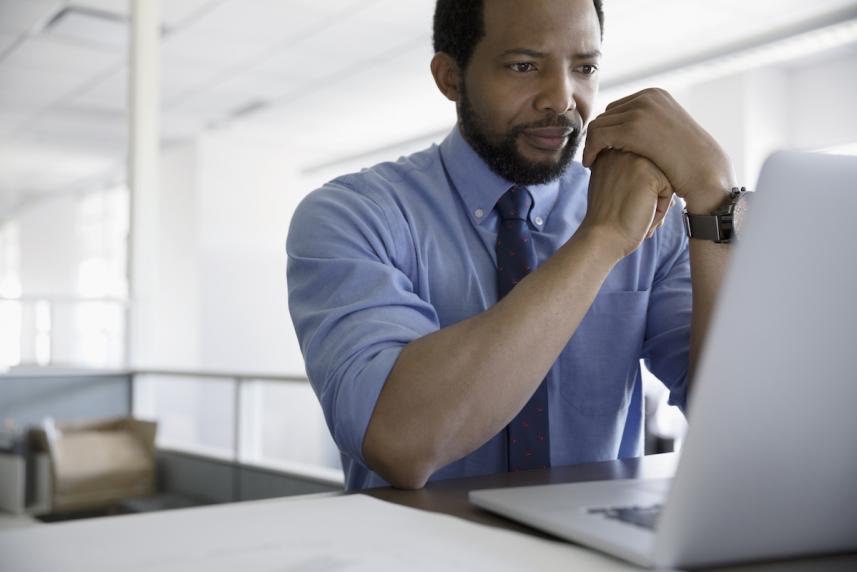 Working long hours, skipping lunch breaks, and potentially neglecting your relationships outside the office sound familiar?
Not only can a demanding job cause stress, it can seep into your personal life and affect your happiness, both at home and in the workplace.
 
Studies show that we have more trouble than ever flipping the off-switch after work, and while most of us contribute at least three overtime hours weekly, we often do so without flinching.
"As Americans, we are working much more overtime than other people in other parts of the world," says Cong Liu, PhD, professor of psychology at Hofstra University. "This can create a big burden for family life and our relationships, and right now it's very difficult for people to separate themselves from work, especially with all kinds of electronic access."
 
Try these simple, stress-busting solutions to get your office attitude back in check, and retake control of your outside life.
 
Prioritize, Don't Panic
Getting trapped in an overwhelming routine can be a catalyst for deeper stress issues and while the daily grind can get intense, we sometimes get too used to our habits.
"When you are in a groove at work, or simply working overtime in overdrive, your attention to your body tends to go on auto-pilot," says Stefanie Eris, a yoga teacher based in New York City. "Even when you're in the zone, a host of problems can develop if you are not mindfully living in your body while you work."
 
Stress Solution: Turn your work switch "off."
"The most important thing that people need to be aware of is the need to consciously balance work and life demands—it doesn't happen automatically," Liu says. "This includes both our psychological and physical presence, and that psychological detachment [from work, after work] is the main thing that helps us recover sooner from work-related stress."
 
Always checking your work e-mail or worrying about deadlines when you're around friends and family? Focus on the present, the moment you are living. "When you are with your family, spend quality time with them, be both mentally and physically there," Liu says. "Have the power to say 'no,' and switch off."
 
Gain, Sans Pain
Our daily routines may be enabling red-flag stressors like poor posture, bad breathing, and not knowing when to stop. 
 
Our brains associate a harder effort with greater reward, making us less likely to press "pause" during high-pressure situations, found a study published in The Proceedings of the National Academy of Sciences. Though these habits can be mentally tacking, they're also unkind to our bodies, putting us at risk of heart disease and posture problems.   
 
"While sitting at your desk in the typical posture of an over-worked American (misaligned pelvis and rounded spine, back of the neck scrunched, and working on a computer), you are actually practicing poor alignment for eight, ten, maybe 12 hours a day," Eris says. "This trains your body to hold itself in a way that goes against its own wisdom."
 
Signs of bad posture include weakened breath capacity, tensed neck and shoulder muscles, and increased lower back pain or compression, Eris says. These postures can cause a number of side effects, including headaches and disc degeneration.
 
Stress Solution: Take a breather.
Try this simple stretch from Eris. "Take a moment to close your eyes and take a few deep breaths. Feel your seat ground deeper into your chair, then feel your spine extending up from your hips and sit tall. Gently stretch your neck, wrists, and fingers. Slowly roll your shoulders, and most importantly, side bend and carefully twist your spine."
 
Eris notes that it's essential to take small breaks like these throughout the day to help move your body, lubricate your joints, and calm your nervous system. "The more you practice developing a mind-body connection, you'll begin to notice that this awareness is with you all the time," she says.
 
Pave the Way
Tackling job tension takes a holistic effort. Whether indulging in a yoga breather at the office, unplugging from your phone, or finding new ways to unwind at home, finding out what works for you not only helps you undo stress, it sets you up for a healthier work-life balance. "There is no right or wrong – it's about finding what fits for you," Liu says.
For any questions regarding mental health coverage, benefits, or providers, please call the Mental Health phone number on the back of your member ID card.